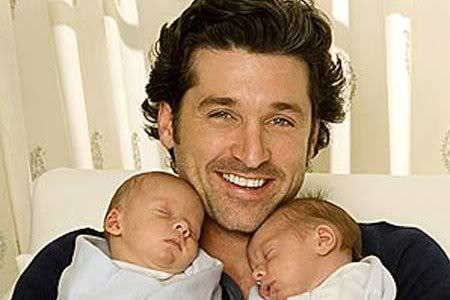 Click Video Patrick Dempsey on Ellen from Youtube
Just because Meredith Grey and Derek "McDreamy" Shepherd are happy on Grey's Anatomy doesn't mean the two characters will have children anytime soon.
"I think Shepherd definitely wants children. She probably not so much," Patrick Dempsey, who plays McDreamy, tells Ellen DeGeneres on her show Thursday morning. "And, Shonda Rhimes certainly doesn't want us to have children at the moment." He adds, "We went to her, we were, like, why not just use, you know Ellen (Pompeo) is pregnan. Why don't we just make this part of the relationship? And she said, 'Not going to happen. No."
Then Ellen gave him a gift of new Ellen underwear for Valentine's Day to surprise his wife, and he decided to try it on. "Keep those on," said Ellen. "You will always have my support."
Source: www.azcentral.com