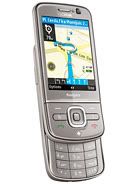 Nokia said today it would receive an up-front payment and royalties from Blackberry-maker Research In Motion (RIM) for use of its wireless technology patents.
Nokia said RIM has reneweb a multi-year patent licence agreement with it, but declined to comment on the size of the payments.
The deal covers use of GSM, WCDMA and CDMA2000 patents.
"Today announcement demonstrates the success of Nokia's increased focus on patent out-licensing" said Ikka Rahnasto, Nokia's Vice President in charge of intellectual property rights. "This agreement confirms Nokia's leading role in developing key technologies and the value of our patent assets."
Earlier this year Nokia settled a long patent battle with mobile chipmaker Qualcomm, agreeing on a 15-year deal which included a one-time payment of $2.2 billion.
Source: www.mobiledia.com