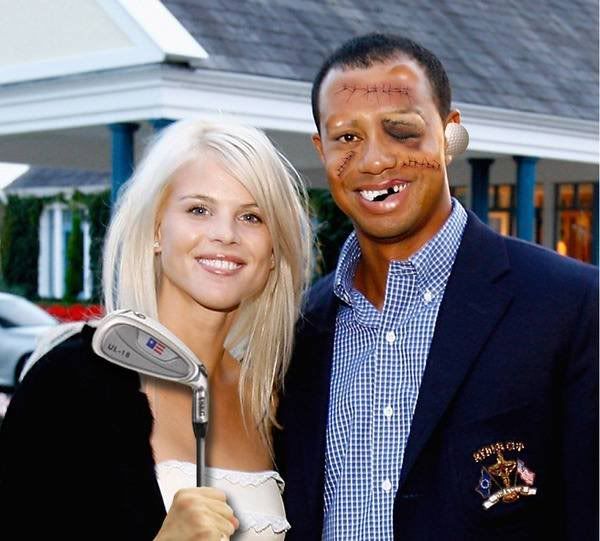 Tiger Woods has been prolific in his golfing trophy wins, but it looks, if all the reports are true, that he's been equally prolific in gaining trophy women.
If the newest reports in are true. Woods mistriss count has hit double digits and may be still climbing.
Stars who came out in support of Tiger are like a bad boys club. P Diddy, Terrel Owens, Dennis Rodman and Reggie Bush have come out to say that Tiger has their support. Nuf Said.
Other celebs in the news who have stood where Woods now is, accused, or proven to be cheating have come out of the fray without losing it all so chances are good that Tiger will too. (Those folks David Letterman, Jon Gosselin, Hugh Grant, Jude Law, Bill Clinton, A Rod, Peter Cook, Robert "Mutt" Lange, James Tupper, Lloyd Eisler, Jim McGreevey and Golan Cipel, Russel Crowe...the list is virtually endless isn't it?)
Source: www.hotgossip.com