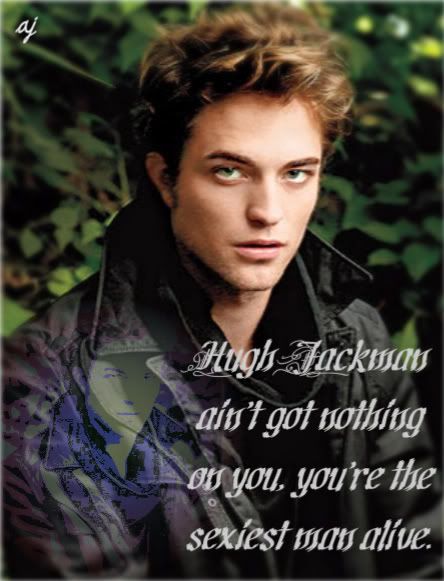 Ready to get up close with Robert Pattinson?
Don't break your necks shaking your head too vigorousky, ladies.
The actor is featured in USA Weekend, a USA Today-sponsored section that appears in multiple newspapaers nationwide. Not bad for a guy almost no one had heard of two years ago.
On New Moon
: "Making this movie, it's almost as if people have become more concerned with what the fans want the more successful it becomes. The firs one seemed more relaxed than this one, and that one wasn't particularly relaxed."
On fame
: "I'II probably realize afterward how I could have controlled it a little bit more. But I am still like a deer in headlights."
On life as Edward Cullen
: "There's something about that character that, for some reason, has sparked an interest in massive degrees in so many different people.. If you want to compete with your own character, you have to really fight. I don't know if I could be bothered to fight. I just let it go by."